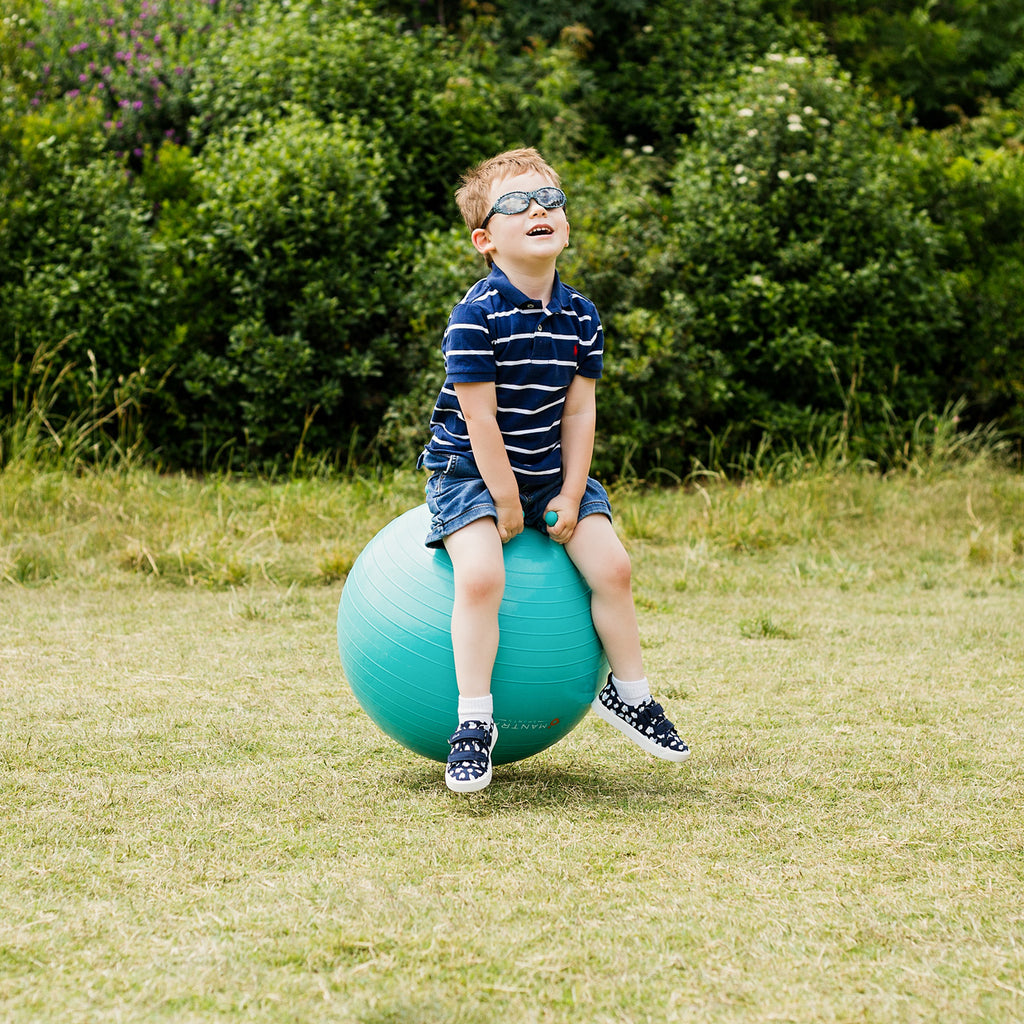 $21.97
$0.00
Yoga Ball & Chair for Kids. Includes Fidget Bands & Fitness Games Posters.
WHY PURCHASE OUR KID'S EXERCISE BALL?
✅ PRACTICE THE ART OF SITTING CORRECTLY: Make way boring static school desk chair, for a fun and engaging children's active sitting chair! 
✅ ULTIMATE SET FOR SENSORY NEEDS STUDENTS: We include a super strength fidget band for kids with fidgety feet. This allows your child to make silent movements when their feet express a need to move and offers children with ADHD, ADD, Autism or SPD relief by slowly and deeply pushing against the band with their feet.
✅ INCLUDES GAMES & EXERCISE WORKOUT POSTERS: Choose a lively exercise ball fitness workout or get family and friends involved with our stability ball games. Alternatively, flip the ball chair upside down and turn it in to a space hopper bouncy ball toy for the garden or playroom.
✅ EXTRA THICK BALL CHAIR FOR WORRY-FREE PLAYTIME: Made out of premium, heavy duty, non-toxic, anti slip PVC material, they can carry weights up to 330kgs / 660lbs and have anti burst technology ensuring a slow, steady and safe deflation if punctured – giving you total peace of mind.
✅ TRY RISK FREE FOR 100% SATISFACTION GUARANTEE! Buy from us and you're also backed by our legendary customer service! If for any reason you don't absolutely love your exercise yoga ball chair for kids, simply contact us & we'll do whatever it takes to make it right! 
Here's what you'll find with your purchase:

● 45cm (18in.) Exercise Ball for kids ages 4-8 (45in. to 51in. tall) 
OR
● 55cm (22in.) Exercise Ball for kids ages 8-12 (52in. to 62in. tall)
● Hand Pump, Tape Measure, Ball Plugs, and Plug Remover
● 2 Wall Posters with fully illustrated games and exercises
● 1 Fidget Band to release your child's energy as he sits on a regular chair