Get a

FREE $10 Gift Card

by sending us a short video review of your
Mantra Sports Product!
STEP 2:
Record your video review (Must be 20-50 seconds long)
We suggest you ask a friend or family member to record you…
(You can then treat them to a coffee when you receive your gift card.)
VIDEO REQUIREMENTS
TO QUALIFY FOR THE GIFT CARD, YOU MUST INCLUDE
THE FOLLOWING 3 ELEMENTS IN YOUR VIDEO:
1.) Mention our company name: Mantra Sports
2.) Make sure Your Face and Our Product is visible as you use it.
3.) At the end of the exercise, tell us what you love about your Mantra Sports product and how it helps you.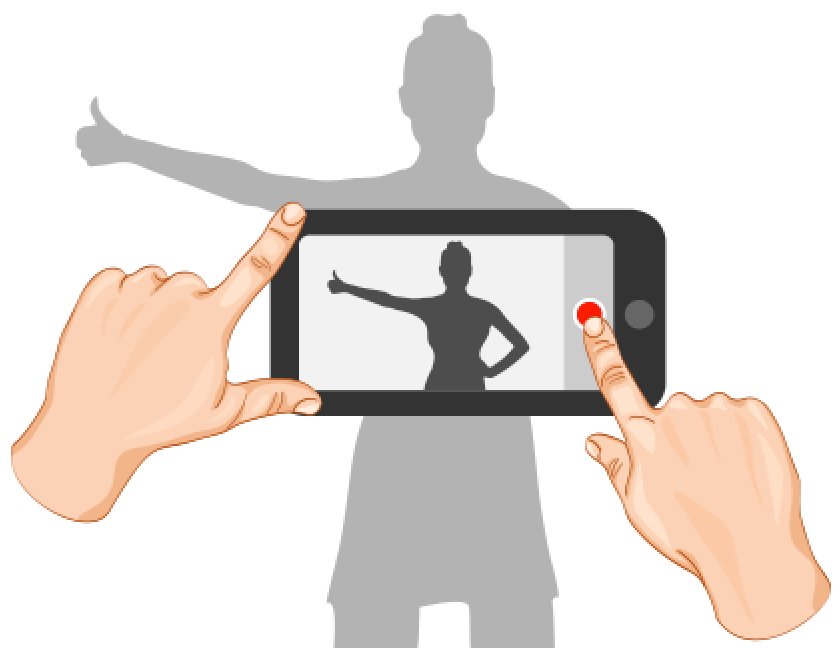 Check Out Some Of Our Written Reviews
I have purchased a few exercise balls in the last 20 years. Names keep changing, but essentially they are the same thing. I currently have a 75 and 65 cm ball and now the 75 cm by Mantra called the "Bodyball." What makes this unique, and practical, is it comes with a ring that the ball fits in and makes it easy to use as a chair. I am an author and spend a lot of time at my desk. The ball/chair is easy to sit on and balance and I feel results on my core. In addition, there are two exercise straps and a great chart of exercises to perform on a daily or weekly basis. I'm not using barbells or dumbbells, but I do feel great. Oh, and I am 72 years old.
This agility ladder was a "santa" gift for my son who is starting to train seriously for soccer and can't get outside in the snow to practice, but it turned out to be a fantastic gift for the whole family. He can use it inside, and there are pins for him to use it outside when the weather is better. There are so many excersises and patterns to run and the poster included is FANTASTIC- I also love that it comes with a really nice quality bag to store it in so that even if the kids are putting it away, it doesn't tear. It stores neatly and is easy to pull out and put away. I can't say enough good things- FANTASTIC product- and great communication with the owner if you have any questions. I plan on buying a bunch for my son's soccer team for training... if I could give it more than 5 stars I would!
THE BEST BANDS I'VE USED IN YEARS!! I can't say enough about this product!
Outstanding quality! I Plan to keep them in my daily routine of exercising for years to come!!
Bought this for my mother. She's 89 and loves it !
Very strong resistance and comfortable padding.
I've been doing Pilates for 20 years and feel this is quality ring worth the price. Want to buy another for myself.